Compare technologies & find the best solution for your organization
You're looking for a solution that can track your digital images and videos on the web. Still, most of the ones offered on the market lack important features your organization requires, including scalability, reliability, seamlessness and data consolidation.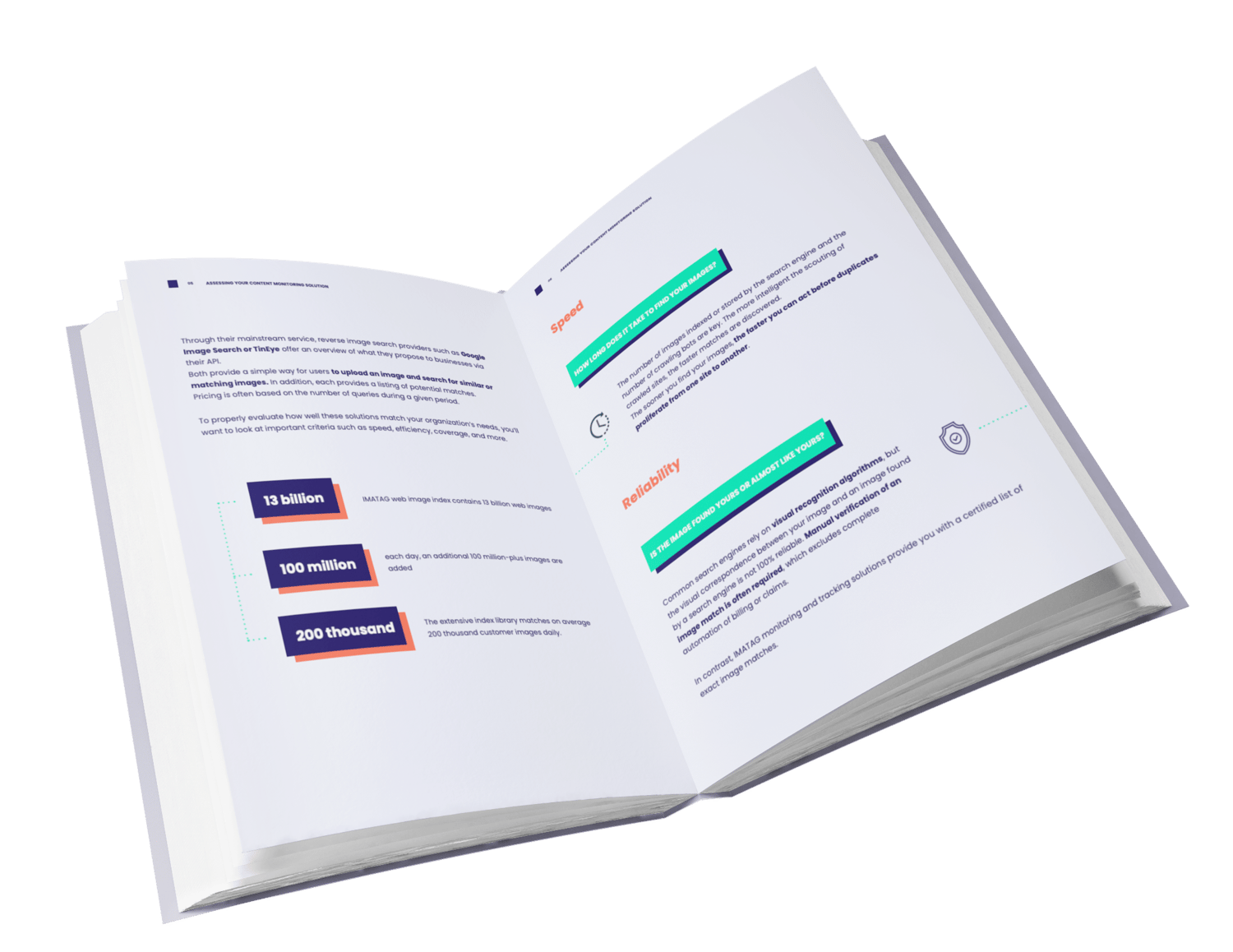 This guide provides you with a list of criteria and an evaluation grid to select a solution adapted to your needs.